Mini Cooper test rent a car Ibiza
In 2014, Mini launched the third revision of the Mini Cooper, at maxirent we tried the convertible Mini Cooper, perfect to enjoy a car rental for your holidays in Ibiza. At Maxirent rent a car Ibiza you will find the most versatile fleet in Ibiza to enjoy your holiday on the island.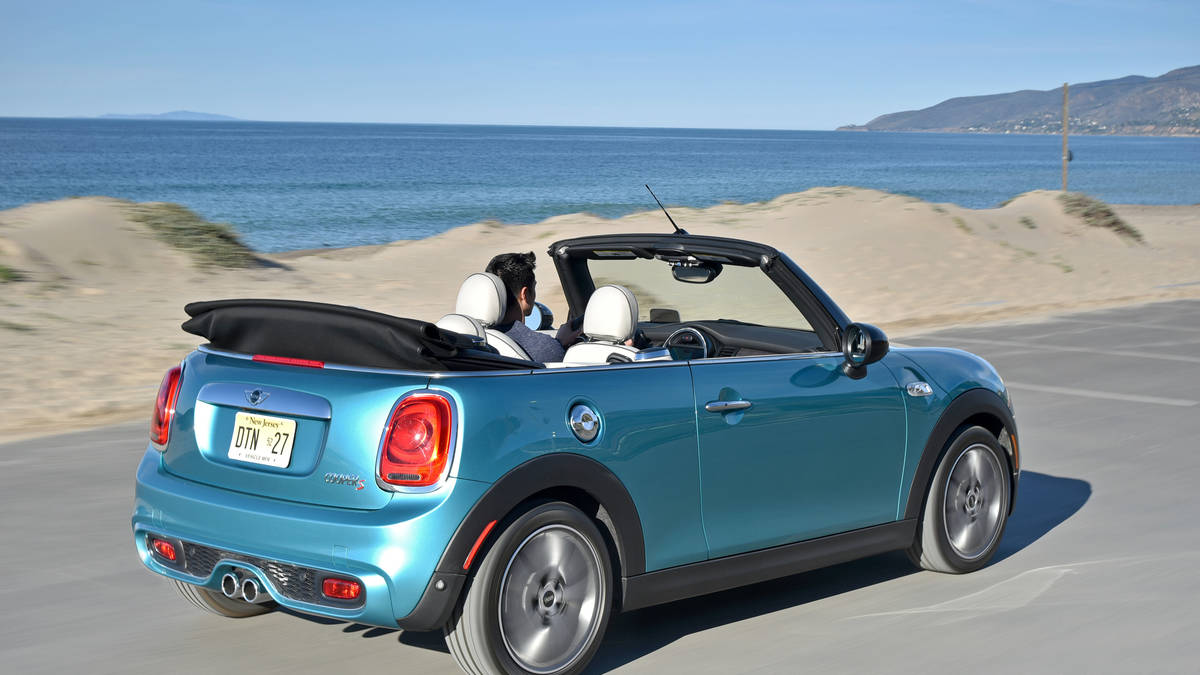 The third version of the Mini grew in size to 3.82m; it was a change which kept the most marked lines of design but with important changes in both the mechanics and the interior details.
We have tested the mini 3 cylinder with 136 HP, nothing to do with the obsolete 20 HP four-cylinder which, in terms of performance and power was behind models of the same category of the competition. Enjoy your car rental in Ibiza with Maxirent.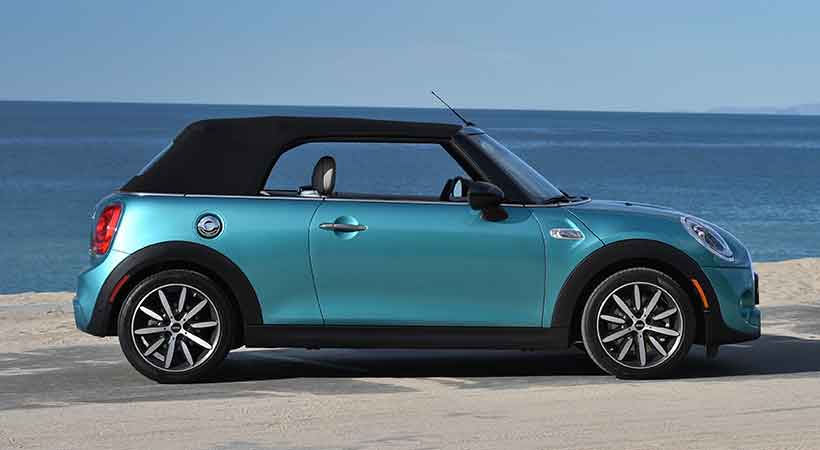 The unit tested does not seem to be a three-cylinder since there has been a concern to make things very polished, and especially both the power and the 6-litre consumption make the mini the head of this range of urban cars. Rent a Mini Cooper at the best price in Ibiza with Maxirent Ibiza cheap car rental.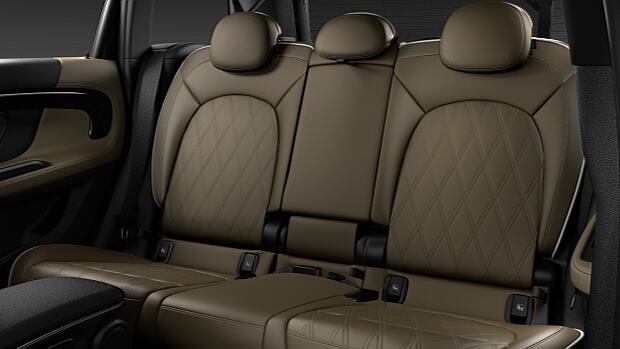 Mini allows a wide personalisation of the car, therefore we can find cars with very well-finished interiors and with impressive gadgets installed like as the navigator, heated seats, start-stop, etc. The Mini is designed for 4 people, as the space of the rear seats is very wide and comfortable. As in all versions of the Mini, the boot is not its strong point as it does not exceed 211 litres, but who wants a boot if you can enjoy driving a convertible on the beaches of Ibiza. Enjoy your car rental in Ibiza with Maxirent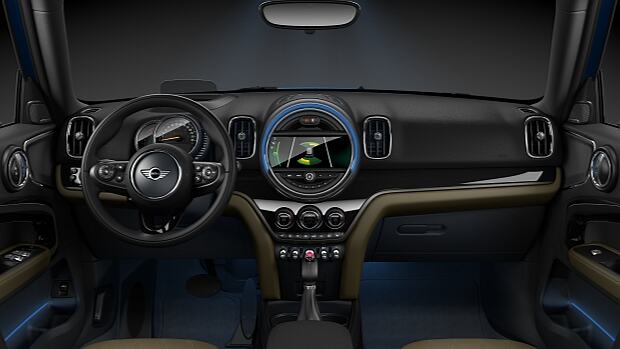 Among the most spectacular gadgets we find the lights which surround the browser screen, an element which transmits sensations, since when the heating, the music volume or the revolutions of the car change, it changes colour. Also, if the eco mode or the sport mode is selected it changes the colour of the instrument panel dial.
For more information visit our website www.maxirentibiza.com or our Fleet to rent a car Ibiza section.