HONDA PCX 125 Rent a car Ibiza
The Honda PCX has managed to become one of the best-selling motorcycles in all of Europe, and it is not by chance. Today we will talk about the latest update that this model of the Honda PCX 125 has received. From the Maxirent Ibiza team, we hope you like it!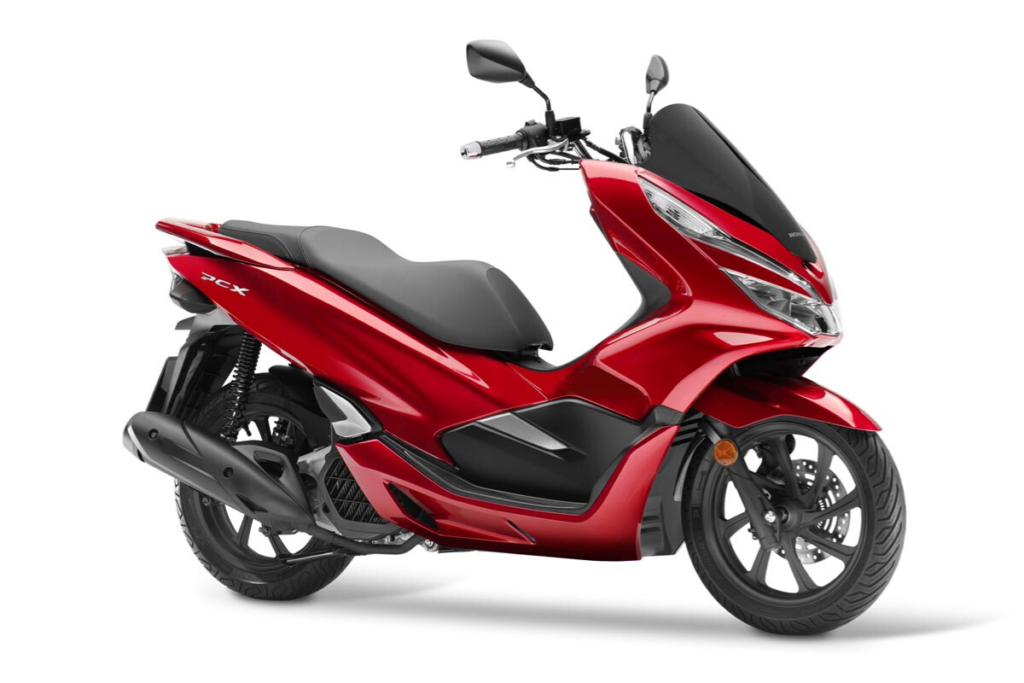 We found that it has an improved look, compared to other past versions. What stands out the most is it's set of optics using LED lights. We also found differences in the passenger's footrests, in the tires, in the new exhaust silencer and in the new engine covers. It is now equipped with a fully digital instrument cluster. This is highly visible and has a lot of information. The biggest change with the Honda PCX 125 is its new tubular steel frame, which is now double cradle and provides greater strength, thus improving the stability of the ride without slowing down its renowned manoeuvrability in the city.
As well as this, the rear shock absorbers have been altered and repositioned further back. Thus, they have managed to increase their rear absorption capacity of the vehicle and comfort in the passenger compartment. The suspensions work more smoothly, even if they continue to be short-haul. Both tires are 14 inches, but thanks to the increased size, it offers greater grip and absorption. Another of its novelties is its ABS system, which replaces the previous CBS combined braking system. The engine remains the same, silent and with simple and smooth mechanics. It works very well and is an engine adapted to the city or for short haul travel, of short to medium distance. Rent the PCX 125 now!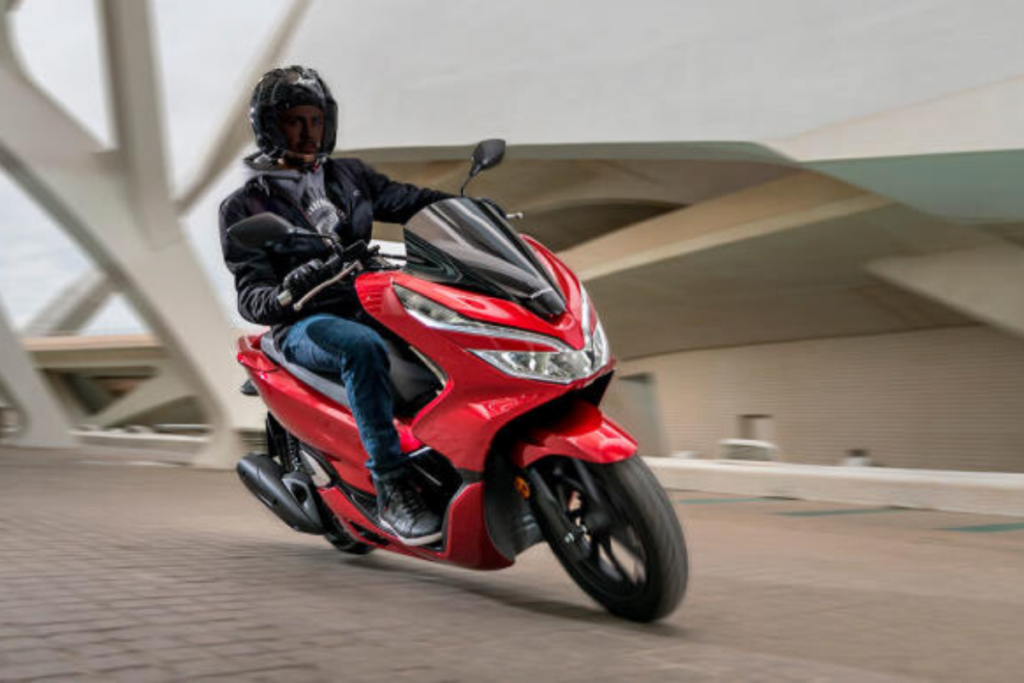 Its consumption continues to be very low, at 2'5l / 100km. The load capacity under the seat is still an integrated helmet, but with one more litre to help facilitate its placement. The glove compartment without a closing lid is now wider and offers a power outlet. This motorcycle enjoys a fairly low centre of gravity and stands out for its reduced seat height. The movements of this PCX are easy, agile and reactive, with a very close turning radius and high capacity of zigzagging between cars.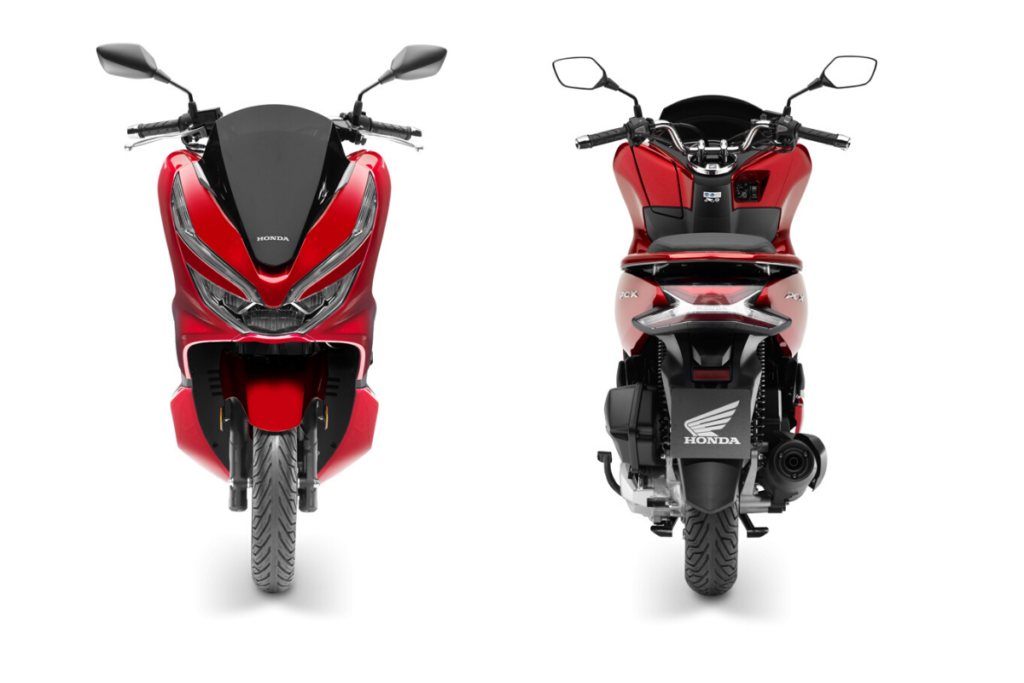 Do not think twice and rent the Honda PCX 125 now to tour the island from top to bottom! We hope you liked this blog and if you have any questions contact us now and we will gladly help you!